(Valley-Wide Flag Football)
Valley-Wide Hosts Skills Event for Football Players
Valley-Wide has done a great job over the years to help balance the teams in their recreational leagues and make the experience of playing for their organization better than others. Skills day is something they added to stop coaches from loading their teams with players with the most talent just to run through the league with no other competition. Coaches are only allowed to reserve a player or two (ideally a player that is related to them), and the rest of the players have to go through a skills day.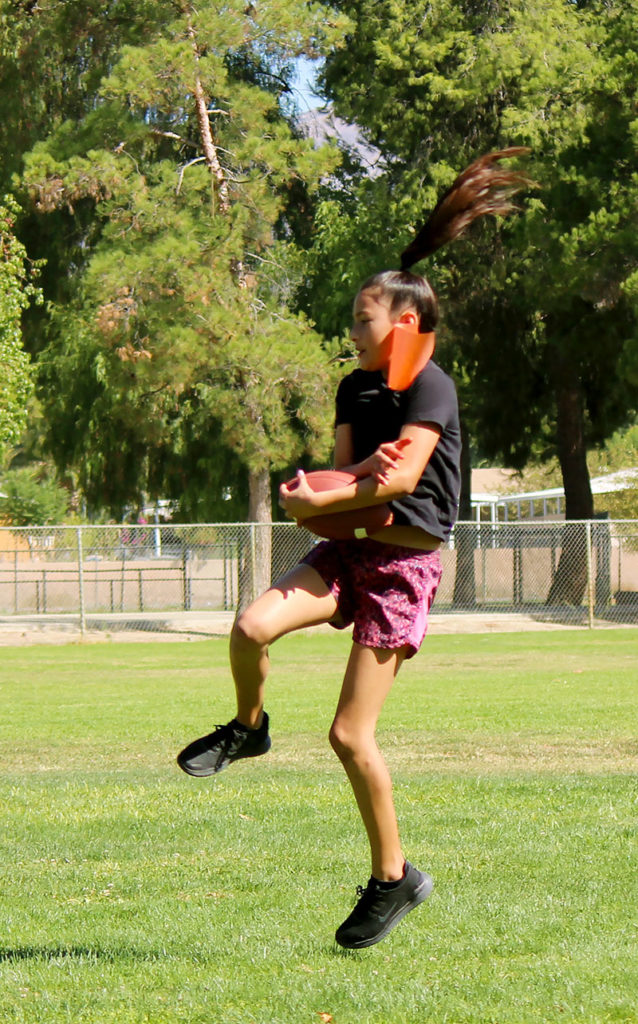 Valley-Wide runs five drills for the kids to compete in while the coaches are there to evaluate their talent. Each kid is assigned a number when they register, and they wear that number on their chest. The first drill was to see arm strength; kids were given two attempts to throw a football as far as they could. Even though it was an excellent way to see how far some kids could sling the ball, it's still hard to judge if they would be a good option to be the Quarterback of your team without knowing if they could make accurate passes or not.
Next, players would go to a Wide Receiver drill where they would get two chances to run an inside post route and catch the ball. A great opportunity to see acceleration, route running, and how good of hands some of the kids had. Former Tahquitz High School Quarterback Fernando Blanco did a great job making throws to the kids.
In the next drill, kids took turns playing offense and defense. One kid would run the football while another tried to pull their flag. When the drill was over the ball carrier would become the defender and a new kid would come in to play offense. This drill is designed for coaches to see how kids carry the ball, and how kids react as defensive players. Both are very important and should be considered when selecting your team.
The final drill was a 30-yard dash, a straight-up speed drill designed to give coaches an idea of a player's natural speed. After the final drill, players were free to go home with their parents. Even though the kids were there to be judged, their spirits were high. A lot of them recognized friends for school or former teammates of previous sports teams. They all had fun throwing the football on the side and playing with each other apart from the drills Valley Wide had set up for them. Valley-Wide will be in contact with the coaches to set up a snake-draft where coaches will get the opportunity to draft the players that they scouted at the skills event. A great way to ensure a fun league and maintain a competitive balance.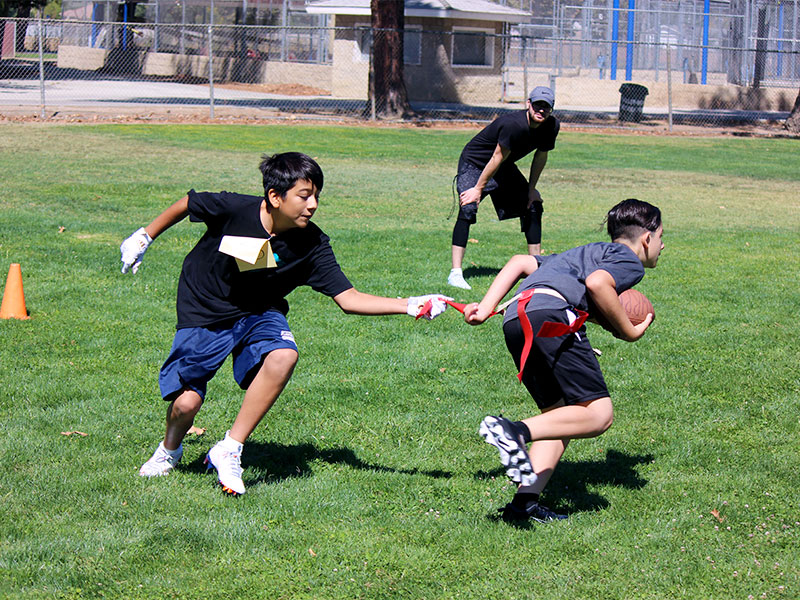 Find your latest news here at the Hemet & San Jacinto Chronicle
Search: Valley-Wide Flag Football