(WheelHouse hosts cornhole tournament)
The Wheelhouse Skate facility is hosting a double header Cornhole Tournament to raise funds for Minor's Gold Traveling Baseball Origination this weekend. Additionally the American Cornhole Organization with hold its annual Regional Cornhole Tournament. Regional Director William Howell explains.
"Mike Lynch, director of the youth Traveling Baseball Club won a fee tournament from me in a silent auction last year and we will be honoring that event on Saturday to raise funds for their club."
The afternoon event is open for registration at 1:30; the tournament begins at 2 PM.  Cost for each player is $40. First place team will be awarded $300. The balance of the money goes to support the baseball club which has grown from one team to the current three.
The baseball club has an eight year history.  This is their first fundraiser at the Wheelhouse.  Director Lynch explains further.
"We have held other tournaments.  We have an annual fund raiser at Golden Era Golf Course.  They have been exceptionally kind and supportive of our club and share their profits with us.  We appreciate their support. We would like to keep the teams doing tournaments for years to come.  We are not affiliated with any particular school or organization. Our club is open to all kids who want to play baseball and have the experience of traveling to various locations."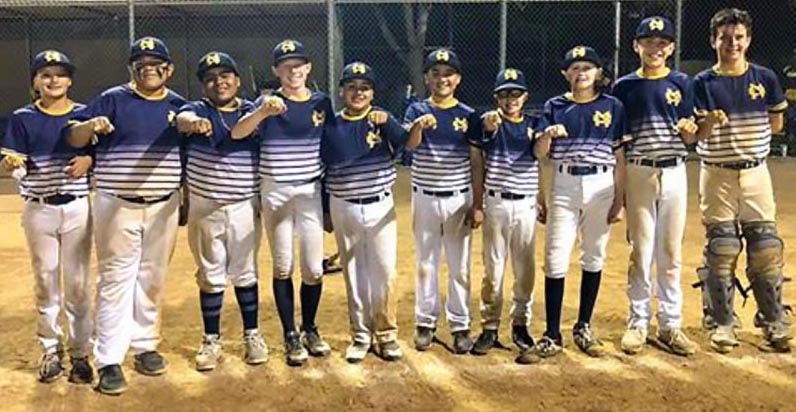 There are currently three teams in the Club and have played in tournaments in Las Vegas and Reno Nevada.  In Southern California they have traveled to Beaumont, Perris and San Diego.
The afternoon tournament, for the kids and in the evening the adult Regional Tournament will take place, according to Howell…  The American Cornhole Organization Regional Tournament is enjoying its second year in Hemet.  
"We bring players from far and wide as well as local." says Howell.
The Cornhole Regional Tournament is open for sign in at 5:00 PM, with tournament beginning at 6:30 LM.
Both William Howell and Mike Lynch expressed extreme gratitude to Jesse Vivanco, owner of the Wheelhouse, for generosity and support.
Whether you're a Cornhole Fan or not, this event is for a good cause and – you might enjoy remember you youth baseball years as well as the bean ball tournaments which are predeceases to Cornhole.  Just sayin'
rustystrait@gmail.com
Find your latest news here at the Hemet & San Jacinto Chronicle
Search: WheelHouse hosts cornhole tournament