(heal a community)
Hundreds turn out to support surviving Moreno family members
On Tuesday December 31 between 8 am and noon, hundreds of community members came through at My City Youth Center, located at 145 N. Tahquitz Ave in Hemet, where a vigil and burial fundraiser were held for the Moreno family.

The event was held to help support wife and mother, Christina Moreno, who experienced the unimaginable loss of her husband and three children during an apartment fire.
Moreno, still visibly shaken and at a loss for words, praised the public's response to her tragedy, saying, "The community coming together has been awesome. I didn't know how much love this town had . . . I just want to say thank you to everyone who's been opening their hearts, these warm people, and the comfort I get from all the hugs."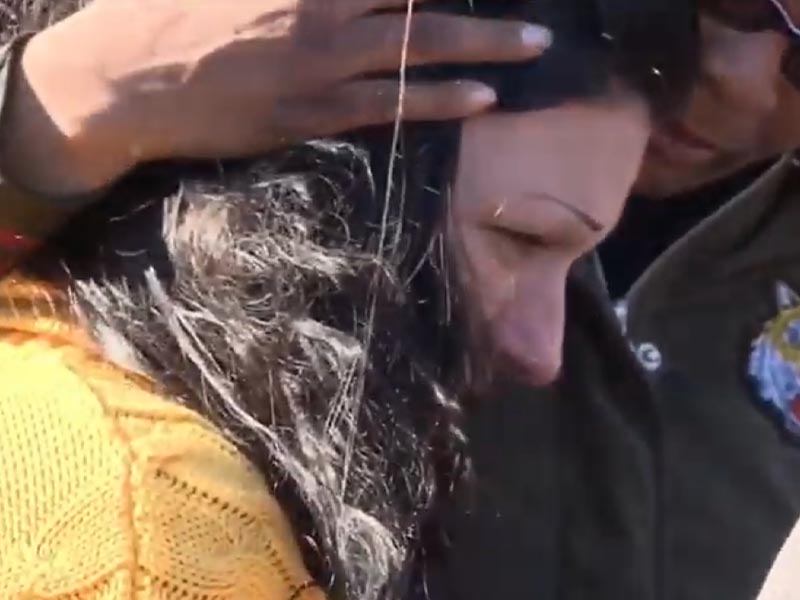 During the early morning hours of December 27th an electrical malfunction ignited the Moreno family's Christmas tree, which quickly engulfed the apartment where they resided. Tragically, four members of the family did not survive, including husband and father, Juan Moreno. Two daughters: 4-year-old Janessa and 12-year-old Maria lost their lives – and later, 8-year-old Isaac succumbed to his injuries in the hospital.
Waves of supporting community members showed up Tuesday, with heavy hearts and selfless spirits in an effort to bear some of the burden of the Moreno family's loss. Neighbors, strangers, children, pastors, Hemet City firefighters and police, were amongst the many who came out to show their support and to surround Moreno with love.
Donations were gathered in the form of money, clothing, bedding and food. Prayers and messages in heart-felt condolences were written from complete strangers who empathized and shed tears for the family. Pastors offered comforting words of hope, and a mother expressed how grateful she is to this community.
"Most of all, thank you for the firefighters that came out that night, and the police officers. I want to thank the hospital (UCI Medical Center) that my son was at. The nurses were awesome, and loving and just…caring," said Moreno.
Battalion Chief Jamie Majchrzak of Hemet City Fire Department and other first responders from the night of the incident, were present at the vigil, all giving Moreno hugs. "We don't work for this community," says Majchrzak, "We're a part of this community. Our firefighters put themselves in danger in a calculated manner to do everything we can…and we will continue to do everything we can for you and for our community."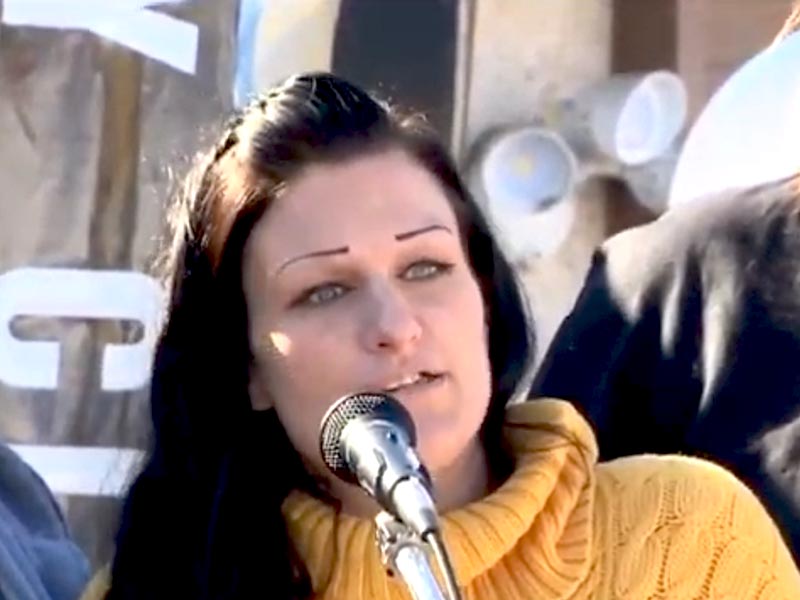 Erika London of My City Youth, spoke from the heart on behalf of a town mourning, and in closing said, "This is a group of people who happen to live in a small but mighty town, and we've come here together to pronounce that this is our community, the Moreno family is our family. We all have a responsibility . . . remember, you are a part of something bigger than yourself." Following London's speech, a town member exclaimed, "Hemet strong!"
To help support the Moreno family, please visit the GoFundMe page at https://www.gofundme.com/f/wj2jt-moreno-family?
Or make checks payable directly to Miller-Jones Mortuary located at 1501 W. Florida Ave. Hemet, CA 92543.
Find your latest news here at the Hemet & San Jacinto Chronicle
Search: heal a community