(Jared Vanderaa Secures the title)
Is The Next Step The UFC For "The Mountain"?
Local Mixed Martial-Arts (MMA) fighter and West Valley Alumni Jared Vanderaa put on a clinic at the most recent smash global event. His opponent was Tony Lopez, a true veteran of the sport with 61 wins and 30 losses on his record. From the moment the first-round bell rang, Vanderaa dominated the fight, landing jabs, leg kicks, and putting together three and four punch combos. Tony Lopez struggled to get anything going in the striking department. He then decided to try to wrestle Vanderaa which was not a great idea. Vanderaa's MMA base is centered around wrestling and technical boxing while Tony Lopez is a kick-boxer and karate technician. On paper, standing and striking should have been Lopez's world. When he engaged in wrestling with Vanderaa it looked like Vanderaa was wrestling an amateur. Vanderaa controlled the clinch with ease, landing huge shots. When it went to the ground: Vanderaa was able to pull guard, move into dominant positions, land huge ground and pound shots, and even threaten submissions. Tony Lopez found himself in a top position one time during the fight, late in the second round, but Vanderaa was able to scramble and retain the dominant position.

Jared Vanderaa went on to win the fight via Unanimous Decision. With this win, his record improves to 10-4 and he has to have gained the scout's attention at the UFC. Vanderaa is now a double heavyweight champion of two different organizations (Evolution Fighting Championship in South Africa & Smash Global). As stated in previous articles, Jared Vanderaa's record doesn't fully express how dominant he really is. Two of his losses came from controversial decisions, and one came from a very late submission in a fight that Vanderaa was winning on the cards. He only has suffered one loss that was a clear defeat. It is completely plausible that Vanderaa's record could be 14-1 and with a record like that, being in the Heavyweight division (which is starting to get old and full of veterans), he would definitely be in the UFC already. If you ask Jared Vanderaa about the controversial losses he will say, "it's just a part of the game." and make no excuses.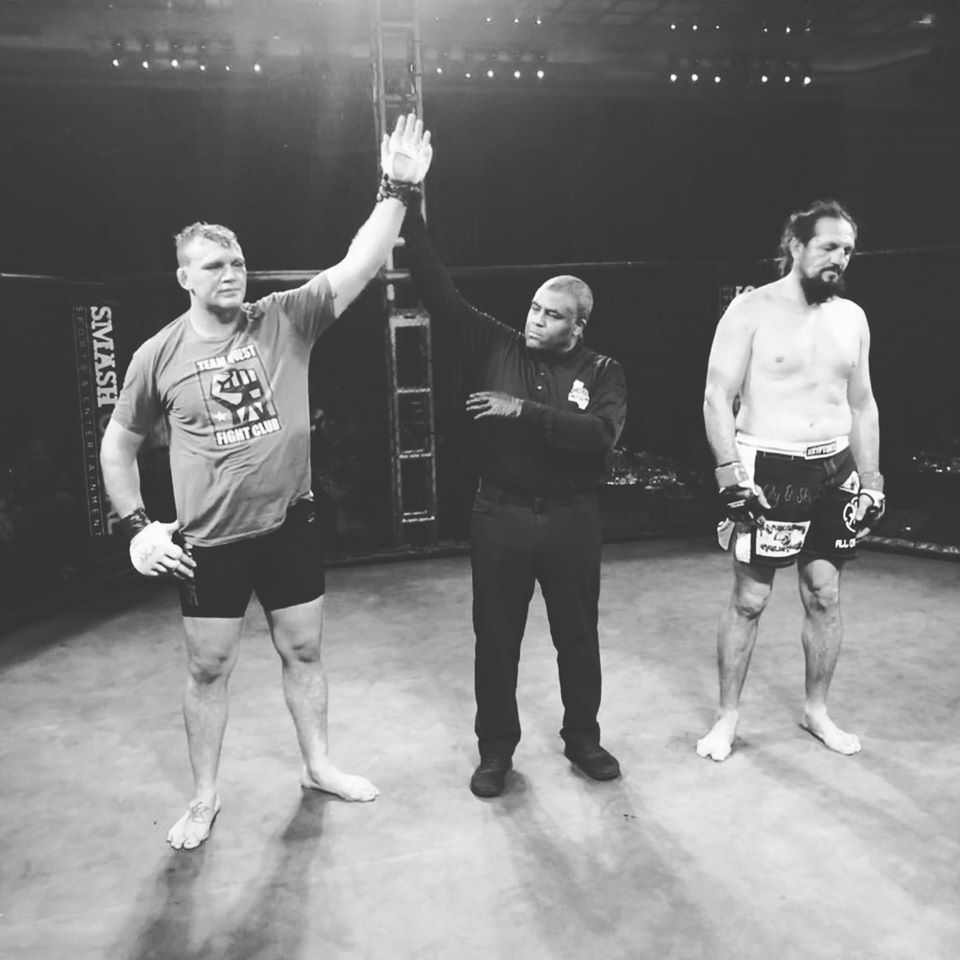 Steve Orosco (Promoter of Smash Global) had this to say about Jared Vanderaa, "The big guy is now 4-0 in the Smash Global cage. Tony Lopez was a durable opponent and a real test for him. I'm excited to see what's next for the KING." Jared Vanderaa will be back at Team Quest Athletic Center/Dan Henderson Athletic Center immediately to start training again. He is looking for a big fight and has teased match ups against legendary Heavyweight Matt Mitrione. The 41-year-old has 13 wins and 7 losses. Matt Mitrione currently is on a two-loss losing streak and a no-contest in his last three fights. He may be looking for a "Tune-Up" fight and Vanderaa would be an ideal opponent for him. They have similar fighting styles. Vanderaa would certainly be an underdog in this fight, mainly because he doesn't have the notoriety. However if "The Mountain" could shock the world by defeating someone of that caliber. It would show the world that he is ready to compete with the upper echelon of the Heavyweight MMA fighters in both Bellator & UFC.   
Find your latest news here at the Hemet & San Jacinto Chronicle
Search: Jared Vanderaa Secures the title