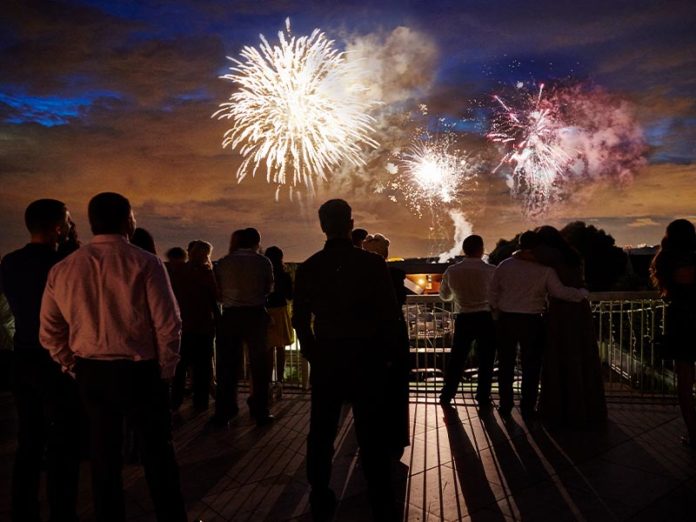 (Leave Fireworks To The Professionals)
The Riverside County Sheriff's Department, serving the cities of Perris, Menifee, Canyon Lake, and the unincorporated county areas, want everyone to have a safe and Happy Independence Day. We want to remind our communities that it is illegal to possess, discharge, or sell fireworks. All fireworks, including sparklers, are prohibited in Riverside County. California Fire Marshal approved "Safe and Sane" fireworks are also illegal in all unincorporated areas of Riverside County. Every year fireworks cause significant damage and tragedies. Fireworks can also cause severe injuries to people, pets, and livestock. Do not let a senseless tragedy ruin your holiday.
Now and throughout the week of the Fourth of July, the Riverside County Sherriff's Department and CAL FIRE will have additional patrol personnel throughout our communities. They will be enforcing a ZERO-TOLERANCE policy for any person caught with fireworks. Violators of Firework Laws will be prosecuted and are subject to confiscation of fireworks, arrest, citation, and/or fines. A combination of fines for the use of illegal fireworks can cost up to $3,500.
Riverside County has a very diverse terrain with dry vegetation where fireworks can quickly start a vegetation fire. Individuals who cause fires by using illegal fireworks will be held responsible for all suppression costs. These costs can run up to millions of dollars. We urge anyone observing the unlawful use of fireworks to contact the Riverside County Sheriff's Department immediately by calling dispatch at 951.776.1099. Social media platforms are NOT the way to report fireworks. For all immediate threats to life or property, please dial 9-1-1.
It's important to know that celebratory gunfire is unsafe, but it is also against the law. Discharging a firearm into the air is a crime and can lead to criminal charges under California state law. Bullets shot into the air can climb up two miles, and as you know, "what goes up must come down." When a bullet falls, it travels at a high rate of speed and can kill or seriously injure people.
Find your latest news here at the Hemet & San Jacinto Chronicle
Search: Leave Fireworks To The Professionals