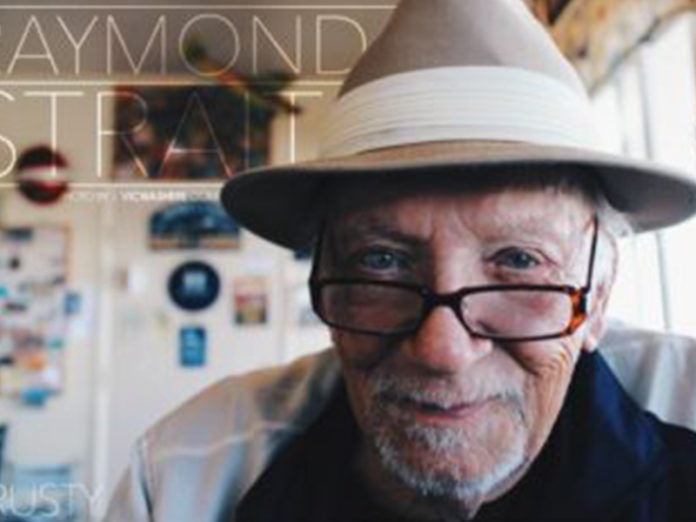 Editorial
Rusty Strait | Senior Reporter
Is it possible that the City of Hemet has come to a time when they should consider how they govern our fair City? Since 2000, 12 or 13 city managers have come and gone. Sometimes they are fired. Other times they just can't seem to handle a City Council that wants to manage the City Manager and that's not the way it works. The City had a great assistant City Manager when Steve Temple left – Mark Orme. He was well qualified to replace Steve. The City loved him. He was the "go-to" guy if you wanted anything at City Hall. For reasons to this day unknown, that did not satisfy our esteemed council. Since that time, City Managers have come and go and nobody ever knows who the last manager's assistant is or was.
Citizens of Hemet often approach journalists with their problems with the City Council and I give them all the same answer. "I'll look into it." That's about the totality of a reporter's influence with civil authorities.
I have looked into this one because I share their anxiety that so many city managers have come and gone in the past 20 years; I wonder how many of us know the difference between a City and a Mayor as the City's Executive Head. Just what is the difference? Well, I looked it up.
WHAT IS A MAYOR?
According to legal minds who know these things, A mayor is a political figure who wins an election held in their City by the residents of that City. He or she acts as the representative of the City they serve by attending events like public forums, ceremonies, ribbon cuttings and fundraisers. When significant events affect the community, the mayor may address the public and exert his position to bring about a conclusion to the matter.
Under a Mayor/Council government, the mayor has a number of responsibilities.
He or she may be required to represent the City in a number of situations:
1. Address the general public and media on matters that may confuse or affect the community at large.
2. Ensure City Officials uphold a professional and positive demeanor and holding them accountable for any negative actions or decisions.
3. Develop and implement policies based on the input and needs of community members.
4. Collaborate with City Council members to make policy decisions or approve bills.
5. Attend City Council meetings regularly to give voice to decisions and pitch new policies.
6. Oversee various public departments like schools or police precincts to ensure all employees follow policies and procedures.
7. Appoint and remove various city administrators and commissioners as needed.
WHAT IS A CITY MANAGER?
A city manager is a chief executive who is in charge of all major local government decisions. They typically serve in full-time roles and implement most decisions that mayors or council members make. Usually, the city council or mayor may appoint the city manager to their role based in their experience, education and skills. They oversee the day-to-day operations of all local government departments to ensure they're functioning efficiently.
Depending on the type of government they work within, the city manager may work alongside a mayor when making decisions and building policies. Many city managers build the community and government's annual budget to ensure all areas receive the proper funding. They may pitch this budget to the city council and mayor for approval. Typical duties a city manager may hold:
1. Implementing and carrying out policies.
2. Overseeing all local government departments.
3. Hiring employees to serve in various departments.
4. Managing and receiving government budgets.
5. Attending and moderating city council meetings and all items on the agenda.
6. Developing efficient and logical solutions to daily local government issues that may appear and creating strategies to prevent them from reoccurring.
WHAT ARE THE PRIMARY DIFFERENCES?
A mayor is elected by the voters in the City he represents. He or she is elected to serve a specific term which may or may not be extended. The electorate can vote him out and he may subject to term limits.
City Managers are hired by the City Council and seldom align themselves with any political party. His time of service is guided by a contract with the City, which may be ended with a council vote or continued to be renewed at the council's discretion.
Mayors spend a lot of time getting organized for a run for the mayor's office. A Mayor raises funds to finance a campaign that can be fairly low in a small town and almost exorbitant in a large-sized city. Citizens make their decisions on who to vote for based on how well they present themselves to the voters. City Managers are discouraged from involving themselves in any political activities other than voting on election day.
Most city managers are well trained in the job by the time they seek the position or are sought out for the position. As a mayor, many are well prepared for the job, having served in other governmental positions, but it is not a requirement. Sometimes good looks will get you elected or a well-financed campaign will do the job.
The primary difference, as you can see, is the City Manager may work under a mayor or by dictums of a city council. A mayor, no matter how you look at it, is elected by the voters. A city manager is appointed by contract.
Apparently, the City of Hemet does not have a very good record in selecting City Managers. If so many of the major municipalities in the country prefer an elected Mayor, why not Hemet? They've already taken the first step by electing council members within the ward in which they live. They are responsible to the people who reside in the district in which they live. Might be a good idea to follow suit. in the executive branch. Just sayin'
rustystrait@gmail.com
Find your latest news here at the Hemet & San Jacinto Chronicle