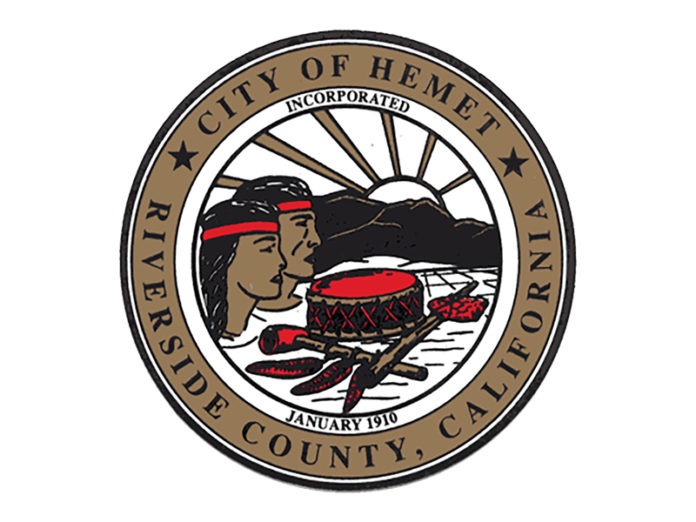 Hemet City Council
We were greeted by a larger than usual audience, no doubt because there was a selection of new commissioners being made for the Measure U Committee.
The closed session preceded the 7:00 pm public meeting. The invocation was led in English and Spanish by Jim McKelvey of Primera Iglesia' Bautista Lakeview Baptist Church, followed by the Pledge of Allegiance.
A public interview process for committee appointments took place where numerous applicants went before the council. Each gave two minutes to explain why they wanted to serve on the Measure U committee and what they could bring to the committee. This was an interesting array of applicants from all walks of life. It was not what we expected. Congratulations to all applicants chosen (based on a scoring system, photo of which is included here), Sara Cortex de Pavon, Suzzane Kozma, Hollie Tamez, George Dixon Clark, Tammy Chennault, Marianne Derouin, and Antoine Jarvis. This is truly a representation of Hemet citizenry.
There was a proclamation naming March as American Red Cross Heart Month. Recognition of Hemet Women's Club's 115th Anniversary was given. Lastly, Councilman Malcolm Lilienthal gave out multiple Community Appreciation Certificates. I'll probably leave someone out but here's the list as I recall: DJ Coach, Bill Adedp (sorry if I misspelled the name), Steve Alonzo, James La Chappa, Leslie Franklin, All The Things Ministry, Voices for Children, California Families Live Center, Salvation Army, Casa, Care-a-Van Transit, My City Youth Center, Valley Community Pantry, Valley Restart, Family Services Association, Chamber of Commerce, and American Legion.
Public comments were next on the agenda and once again, there was a complaint (the second one) by a food truck owner asking why Hemet lags in issuing permits when even the largest municipalities seem to act quickly. He is being solicited by other cities to bring his food truck to their community but really wants to set up in his hometown of Hemet. Pat Gregory made a pitch for adding another layer to the City Treasurer's office. Previously there has been one person handling the treasurer and one person alone managing the investments.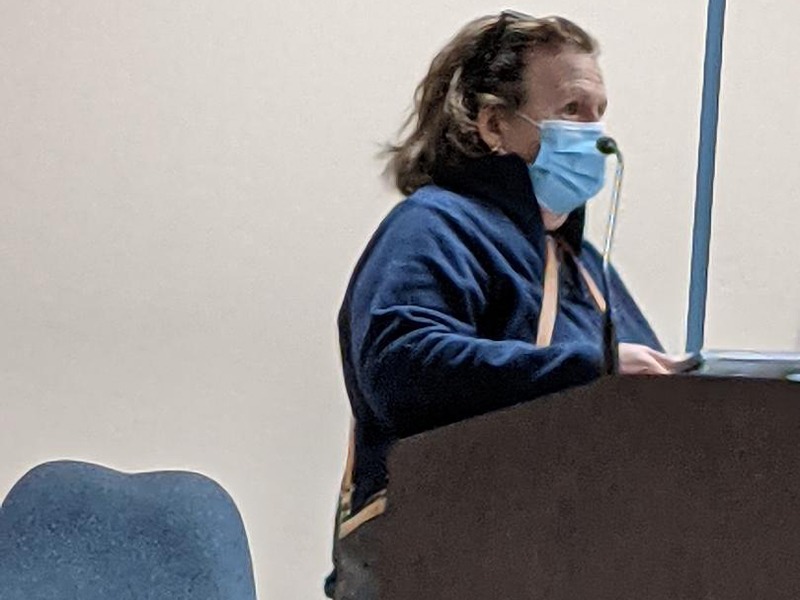 There is some evidence as of late that it would be in the best interests of the city to bring in a professional investment firm to handle the $90 million dollar investments. Council will delegate the City Manager to pursue that avenue, as was later discussed during the meeting. Current and newly elected city treasurer Sue Savage sat in the back of the council chambers, appearing none to happy with this discussion; however, that is an observation and may not have been the case at all. Ms. Savage made it a point in prior years before the council to state her belief that there should be more than one person accountable for investments. On a side note, we are sad to report that former city treasurer Judith Oltman passed away due to complications of COVID. We extend our deepest sympathy to the family and thank her for her long-time service to the city of Hemet.
The Warrant Register! One item in particular stood out, $54,085, broken up into two payments, to former city attorneys Burke, Williams & Sorenson. Finance Director Lorena Rocha explained to me that $32,500 represented the December retainer fee and the $21,586.22 balance covered the short month of January 2021. From this point forward, we will see no additional payments to the former city attorneys.
As an aside to this meeting, while going through the register, I stumbled upon a landscaping expense. I got to thinking about downtown Harvard Street. Have you all noticed the beautification efforts by the city? Ah, yes…planters, etc. I got curious and called the city to find out what was going on. Why just Harvard Street? There are many other commercial property owners that aren't seeing the benefits of beautification and I wondered if there was a connection to the fact that a majority of the buildings on Harvard Street are owned by developer Simon Chu. I spoke with several different employees about this and was told the reason Harvard Street was chosen was because it was the most obvious of areas that could benefit from the enhancements. I wanted more information but as you know, the city is closed to the public…everyone is working remotely so who knows when a return call will be forthcoming.
Apart from the attorney fees and the slight deviation to Harvard Street, all other expenses on the register were routine.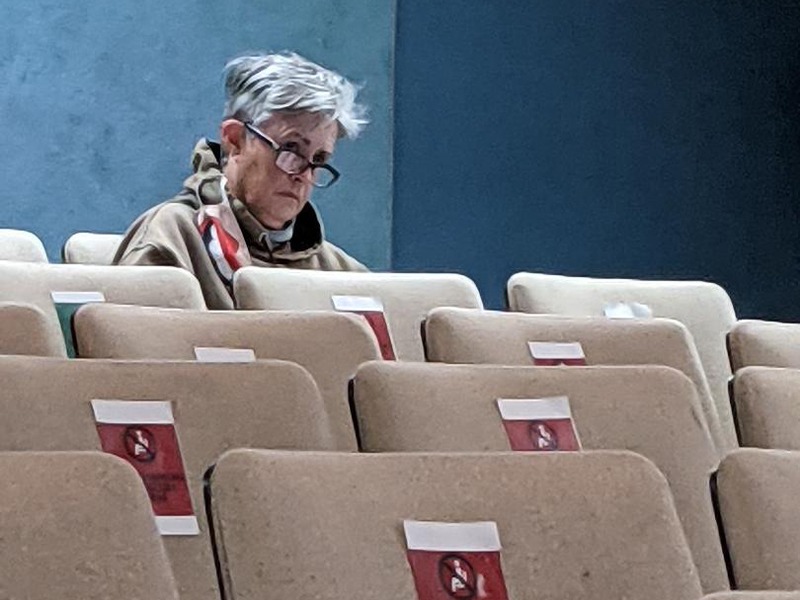 Voted on was a previously discussed fireworks ordinance. Further down the consent calendar was supposed to require a quick vote, but hold on, not so fast. Remember the last council meeting and the discussion about the Page Ranch Specific Plan? Years back, when the General Plan was approved, Warren Road was to have developed into a 6-lane road at certain points. The city now advises the council they have reduced the 6-lane road to 4 lanes. Council was not happy with that and while this was a "2nd reading" to them on this issue, they sent it back to the Planning Commission for further review. Councilwoman Krupa pointed out that she was on the council many years ago when the General Plan was approved and was quick to remind all in attendance that the delays were ongoing. This was one time when Ms. Krupa's many years on the council provided some additional fodder and insight for the apparent ongoing problems.
We're all happy to have new housing developments and employment opportunities, but you need adequate infrastructure to accommodate that. At the rate things are going, it doesn't look like the development will happen as planned. The Planning Commission will have to come up with a solution. Inadequate infrastructure would be catastrophic if Warren Road were not developed properly. Thousands of people use Warren Road as a shortcut to their destination and it already handles more traffic than was intended. We will no doubt hear more on this issue. One of the items up for discussion was a Pavement Rehabilitation Project with Riverside County Transportation Department for San Jacinto. The boundaries between San Jacinto, Hemet & the county are somewhat confusing. To the average driver coming through town, they likely aren't aware of the boundaries. If the city of Hemet chose not to partner with the county of Riverside on pavement rehabilitation, you'd wind up with some streets being rehabbed and some across the street being undone. Frankly, if I were driving down San Jacinto Street and saw a partially rehabbed street, I'd wonder what was wrong with the city for not finishing the job. The council decided it would be prudent to partner up with the county to rehab the pavements. Undoubtedly, it would look better. The cost would be in the $900,000 area. It will require moving some money budgeted for another project to a later date. It's doable and will be a welcome enhancement to San Jacinto Street.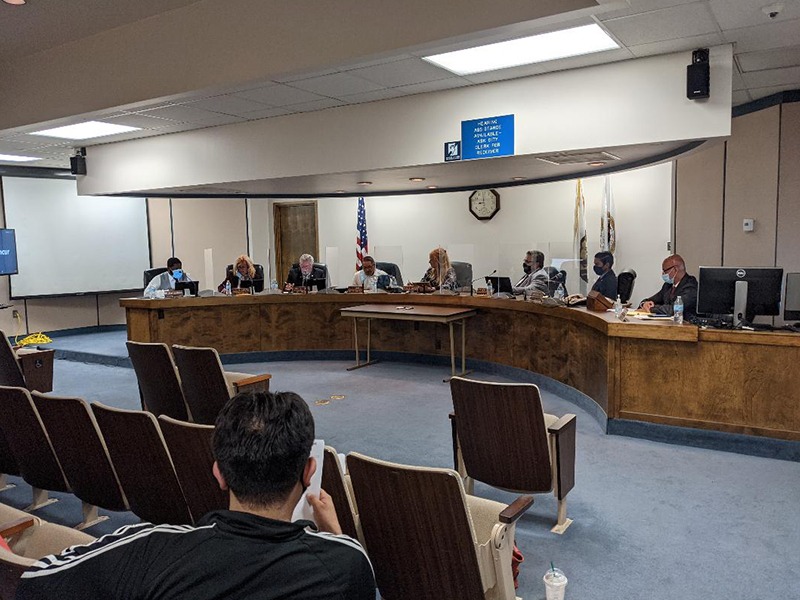 One of the more interesting items on the agenda was a proposed Emergency Ordinance of the City Council of the City of Hemet, adding division 6 to Article III Chapter 2 of the Hemet Municipal Code (as mentioned in the beginning of this report). What does all that mean? It relates to the office of treasurer and a resolution of the council delegating investment authority. Newly elected city treasurer Sue Savage complained for years at council meetings, that one person should not be making all the investment decisions. Council has decided she is right. Mayor Karlee Meyer submitted a request for an ordinance ordering City Manager Chris Lopez to delegate investment authority accordingly. That will certainly eliminate any confusion regarding who has the authority to do what. Meyer is well within her rights, according to the website legalinfo.legislature.ca.gov. Article I of the code states explicitly, "the authority of the legislative body to invest or to reinvest funds of a local agency or to sell of exchanges securities so purchased, may be delegated for a one-year period of the legislative body (in this case, the city council) to the treasurer of the local agency, who shall thereafter assume full responsibility for those transactions until the delegation is revoke, or expires, and shall make a monthly report of those transaction to the legislative body. Subject to review, the legislative body may renew the delegation authority to this section each year." In simple terms, the city council gave investment authority to the city manager. Ms. Savage is getting what she has so vehemently fought for, more than one person responsible for investments. This ordinance will require a 2nd reading before the actual vote takes place. Ms. Savage, who was present in council chambers as this was being discussed, appeared none too happy about the discussion. She will effectively act as the "checks and balances" person in the equation.
Closing out the meeting were various city council and staff reports.
Ann Smith • Correspondent
Come see what happens at a council meeting. It can be interesting and certainly informative.