(A life snuffed out)
San Jacinto's beloved Mohamad "Mike" Suliman senselessly murdered
Just after 7:30 on the night of October 9, the life of a beloved local store owner and clerk was snuffed out as Mohamad "Mike" Suliman was senselessly murdered.
Suliman, 59, was found slumped over a tobacco case after taking a single shotgun blast (gauge unknown) to the chest.

The shooting occurred at the Top Smoke Shop in San Jacinto.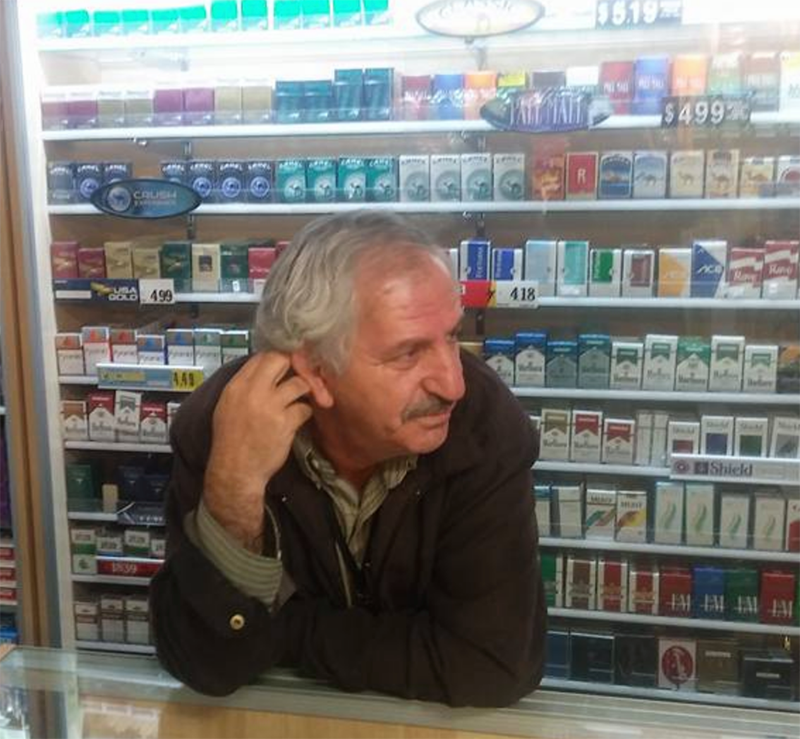 Suliman, one-time owner of the store, recently sold it to a friend and stayed on as an employee. Robbery appears to have been the motive, though it is unclear why the murder took place. Those who knew Suliman best say that he was a fighter who would not have given up easily, and this may have led to his murder.

Two assailants entered the store wearing ski masks and carrying a shotgun. While authorities believe that one of the assailants was white, no further information concerning the shooter(s) is available at this time, as it is an open investigation. All that is known is that surveillance video appears to have shown the skin color of one of the assailants as he bent over the body. The subjects fled on foot into a field behind the smoke shop and eluded police as they searched the area with a K9 Unit and an RSO helicopter.

Early rumors that Suliman had been stripped naked in a bizarre "message killing," proved false as it was later revealed police had in fact stripped Suliman in a valiant though failed effort to save his life.

This is the second tragedy for the Suliman family in just over a year: Suliman's wife Melody died last year.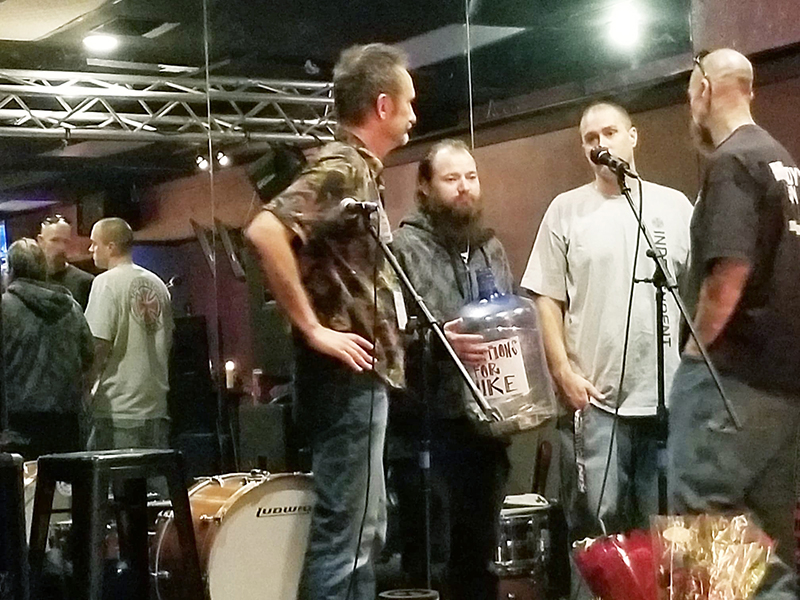 Suliman's stepson Michael Thompson said that his father may have actually attempted to call him shortly after taking the blast. "He called my mom's cell phone that I always have on me. It was 7:36, just a couple of minutes after what we now know was the time of the shooting. I kept saying hello, but didn't get an answer. After 10 minutes, I hung up thinking it was an accidental dial. I didn't know what happened though, until after 8 (pm) when my cousin Melinda called me. I actually heard loud footsteps for a couple of minutes at the beginning of the call…but nothing after that," said Thompson, adding, "I'd like to thank the entire community for coming out to both the vigil and the benefit. The love, care and concern shown by every one was amazing. I can't thank Hemet Eye News enough for coordinating everything. Those guys are incredible."

Hemet Eye news and hemeteyenews.com held a vigil the night after the shooting, and they also coordinated a fund-raising benefit Sunday at Derby's Bar and Grill in Hemet, which was graciously hosted by Rusty Strait, and emceed by hemeteyenews.com's Eddie George. Rocky Zharp and the BluesCrackers donated their time and talent. Hemet Eye News raised nearly $400 for the family at the Derby benefit, and the Go-fund-Me account stands at nearly $100.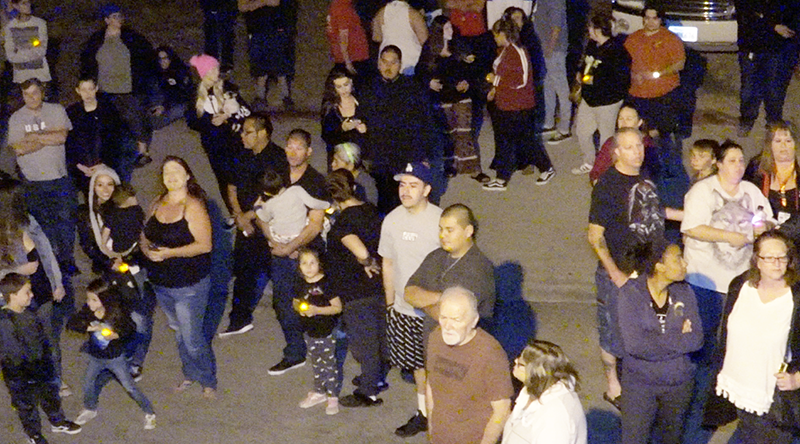 The Hemet-San Jacinto Chronicle would like to thank Eddie George, Mario "Chubs" Sevilla and Laurie Cain of hemeteyenews.com without whose last-minute assistance, information and photographs, this article would have been impossible.
Find your latest news here at the Hemet & San Jacinto Chronicle
Search: A life snuffed out