Homelessness in Hemet started about ten years ago, locally, and it persists. It is not confined to Hemet. It's a costly and ongoing problem with no end in sight for California and states nationwide.
The homeless problem in Hemet began with the City Council, well over a decade ago. Back in 2010, when Chuck Washington (current Riverside County Supervisor) sat on the Temecula City Council, an attempt was made to bring the homeless "industry" to Temecula. After that attempt failed, Washington turned to Hemet and Perris. Temecula saw the writing on the wall and declined the opportunity.
At that time, Lori Van Arsdale and Robin Lowe sat on the City Council. Once they realized how much grant money was available, along with hotel vouchers, they welcomed the homeless industry. Did they understand the consequences of initiating the influx of homeless? Hemet has never met a grant it didn't like (in spite of any strings attached) and that is not confined to the 2010 council. It is an open door through which Hemet willingly walks whenever grant money becomes available. If you don't believe It, waltz your way through Hemet City Council minutes over the years. No matter what anyone tells you, this is not "fake news". Council minutes are available at the City of Hemet website.
By law, every city has to address homelessness in their general plan. Years ago, in the Temecula general plan, it named the cities of Hemet and Perris as the providers for homeless outreach and centers. At this point in time, Temecula has its own problems with homelessness and takes a more sophisticated and cohesive approach to this ongoing problem. Homelessness has become a universal problem.
Fast forward, the homeless receive vouchers for a limited number of days in a motel/hotel in the location of their choice, provided the hotel accepts such vouchers. When their stay expires, they stay in Hemet because the housing in Hemet is a lot less expensive!
According to Alan Hogan of Hemet, "the homeless vouchers have been around for about 25 years." He remembers issuing them to homeless in the 1980's. "At one time, there were only two Hemet motels that honored the vouchers, Kens Motel and Triple K."
Conversely, respected Hemet activist and Executive Director at Valley Community Pantry disagrees. Jim Lineberger stated, "I have never agreed with the comment about the city getting paid for bringing in homeless. In fact, this gets shared all the time for the last nine years but no one can show me the proof". Jim goes on to explain that it's most likely the Community Development Block Grant that is doled out statewide. He explains that CDBG grant covers such projects as certain city improvements (like the handicap ramps on all corners and other projects). This grant is also used for certain non-profits who qualify." In his closing comments, Lineberger explains, "the grant money can and is used for rental, utility and on a very small scale, motel vouchers. The grant is used for most anything that helps low income people and families and is assisted through an agency, not the city. Car-A-Vana is an agency who has been receiving this grant for a long time." Finally, he admits, "thankfully, the pantry has been receiving this grant for over 15 years. The city cannot use this money themselves to put homeless in motels. It has to be done through an organization." Jim declares that he may be wrong and is open to seeing verification of the above described homeless situation in Hemet.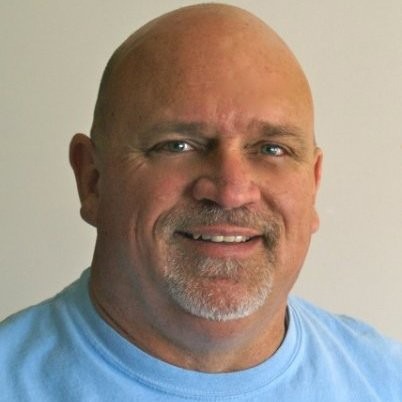 Retired math teacher and lifetime Hemet resident Judy McPherson replies, "the acceleration of homelessness in our community is correct. There were two elected officials on our council at the time, and Chuck Washington was on the Temecula City Council. He tried to place a resident program in Temecula, less than one block west of the historic downtown area. Temecula resoundingly shut his idea down, forcing the alternative, resulting in a search of a community willing to 'help out'. Facts are facts. This happened about ten years ago".
McPherson goes on to recall the history of Valley Restart back in the early 1980's…started by "a very nice man (fellow math teacher at Hemet High) and his wife (fellow math instructor at Mount San Jacinto College). These are fond memories of well-intentioned people who no longer live in Hemet." What a legacy!
That's the long and short of homelessness in Hemet.
-Ann Smith
Find your latest news here at the Hemet & San Jacinto Chronicle