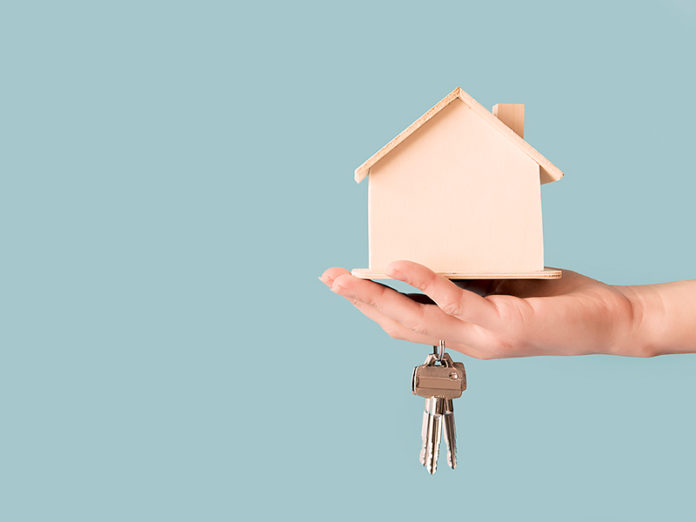 Renovating will get your property sold faster, but avoiding the headache of costs and the improvements themselves make an as-is sale appealing. The decisions can be overwhelming, so I'm here to help you understand the pros and cons. This can serve as a guide for anybody looking to flip a property quickly at top dollar. When debating whether to do repairs or sell a fixer property as is, here are 5 tips to help you decide if the cost to repair is worth the eventual equity.
Buyers will always try to negotiate price, whether your selling your home "as is" or updated
With all the reality renovation shows, the "fix and flip" buyers are everywhere looking for a run down outdated property they can make a quick profit on. Throughout the San Jacinto Valley dilapidated, boarded up homes that have been sitting for years and sometimes decades are attracting investors and builders. Haggling over price may take multiple counters offers with these buyers looking to maximize their profit.

'As is' doesn't mean damaged or broken-down
If you are willing to shell out a few thousand dollars for the bare minimum upgrades Paul Morse, a licensed contractor and owner of Paul's Carpentry Workshop in Stoneham, MA says resanding the hardwood floors, and repainting the entire home. The upgrades may take a month or more, but make a huge difference when posting the pictures on the MLS and other sites.

Lynn Pineda, a Realtor with eXp Realty in Southeast Florida says, "Of course, doing some inexpensive repairs often helps sell your home faster." She continued "Even when buyers say, 'I'm going to sell my home as-is,' that doesn't mean you have to present your home in shoddy light to a buyer; you still need to prepare it and make it look good…Otherwise, you will sell for less money, or the house will sit on the market, and you'll lose money in the long run."

Take the current market and your location into consideration
Location continues to be the number one factor when determining the value of a property. Buyers, especially investors, are battling over homes that sit on desirable lots in sought after neighborhoods. In the San Jacinto Valley, we're seeing a trend among older neighborhoods, where the land is becoming more valuable than the structure sitting on it. In this case, you're better off selling the property as-is. It makes no sense remodeling a house that will likely be demolished as soon as escrow closes.

Eric Stewart, a Realtor with Eric Stewart Group of Long & Foster Realtors, gave an example of a recent listing he had at $650,000 in a hot market. "We sold it as is for $655,000, and the seller was able to leave everything they didn't want in the house, lock the door, and say goodbye, which provided tremendous freedom for them," he says. "The work they would have had to do would never have got them the return they got by doing nothing."

This trend is popular right now in the valley, especially in the city of San Jacinto. Currently, Riverside County is the fastest-growing county in the nation with San Jacinto leading the growth. Recently I listed a nice home on a corner lot in San Jacinto. Based on Zillow "Zestimates" and CMA (Comparative Market Analysis) The median value of $283,000 was generated. Considering Zillow and many other real estate sites are weeks if not months behind in their property values, I suggested a list price of $295,000. Well after one week and 4 offers we went with $298,000 with standard closing costs. Having a finger on the pulse of the local real estate market allowed me to get an additional 5% in value for my clients.

Compute the anticipated money, time, and effort it will take to renovate
One thing to consider is how the quality of life will be affected by the upgrades. Always factor in the cost of living in the home during major renovations. Temporary housing might be necessary while the property is undergoing demolition, so make sure to add those expenses to your bottom line. Also, do you have the patience in addition to the time and money it takes to see the construction through to completion? Does the property need a new kitchen and bathrooms or just a good makeover? The bottom line will be determined by the amount of updating and repair you plan on doing. Always get multiple expert opinions.

"It's all about whether people want to deal with renovations or not," says Morse. Morse works with homeowners and advises sellers to identify three projects that need to be done. Then consult a local agent to calculate the costs. "Sellers should ask what their return would be if they fixed the bathroom and kitchen, for example, versus what the investment would be," he says. "Then, get three prices from three qualified local contractors."

Out of house, out of mind
Things can get difficult if you've already purchased a replacement property. Family obligations, work and preparing your new home doesn't leave much time to remake your old home. If you're looking to get top dollar and maximize your cost to equity ratio, you'll want to work with proven professionals to walk you through the process.

"Unless you find a real estate agent whose experience you can trust, someone who has a very good track record preparing homes and understands how to do the work, you're often better off to sell the property as-is, so that you don't get involved in chasing the market," Stewart says.
In conclusion, I can't emphasize enough the importance of contacting a local realtor. In a unique market such as the San Jacinto Valley an agent knowledgeable in the community who can maximize your profits can make a difference of sometimes 5-10% on the sales price. Look for an agent who has sold a home like yours, is familiar and successful selling in your neighborhood or specific area of town. Some questions to ask would be:
Which neighborhoods are most desirable?
What houses are selling fast?
What condition are they in?
How many DOM (days on the market) have comparable properties remained before sold?
What houses are selling fast?
What condition are they in?
How many DOM (days on the market) have comparable properties remained before sold?