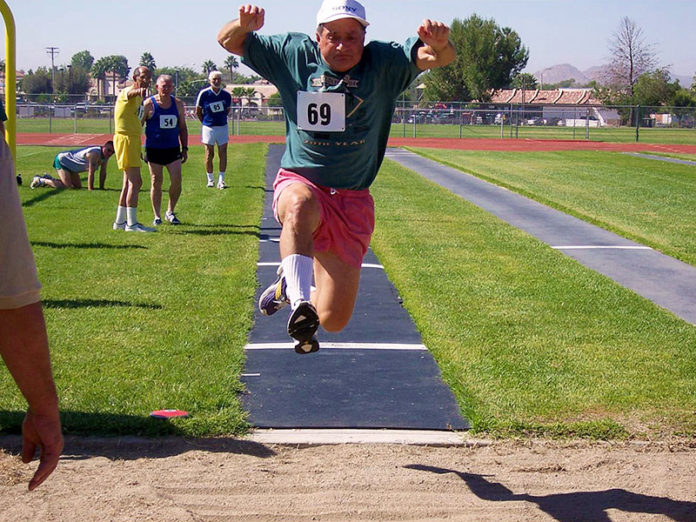 Join us for the Oldlympics! Registration for the 35th annual Oldlympics, a series of competitions for people age 50 and older, opens Thursday, July 25.
Operated by Valley-Wide Recreation and Park District, the Oldlympics will be held from Sept. 20 to Oct. 8 at various locations throughout Hemet and San Jacinto.
More than 600 people are expected to compete. Events are bench press, billiards, bingo, bowling, chair volleyball, cribbage, Fun-tathlon, golf, horseshoes, lawn bowling, pickleball, pinochle, Scrabble, shuffleboard, swimming, table tennis, tennis, Texas Hold 'em, tournament blackjack and track and field. The event concludes with an Awards Banquet on Oct. 8.
Fees start at $5 for a single event. For information, call 951-927-6673 or visit www.gorecreation.org.