At Team Quest Athletic Center (TQAC) in San Jacinto, it's all about family. As owner Corey Grant, and other family members and officials looked on and officiated, 16 spectacular bouts were held this past Saturday, July 20 at TQAC's "Team Quest presents IKF/PKB Kickboxing" event.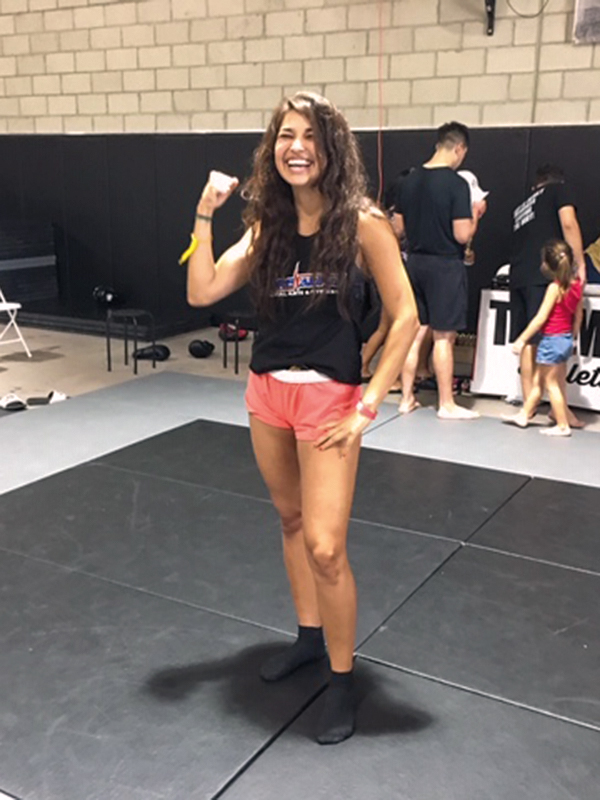 "We are extremely pleased to present this exhibition," said Team Quest Athletic Center owner Corey Grant, adding, "at these bouts, we always stress speed over power, and we are constantly looking for proper technique and sportsmanship."
Owner Grant and the rest of the family/staff at TQAC boasts an impressive collective resume. Grant was a big 10 and an NCAA qualifier in wrestling before he turned to coaching. Into 2007 he began his Brazilian Jiu-Jitsu training before earning his black belt under Ricardo Feliciano in June 2016. He has been competing in MMA since 2007. Trainer Jared Vanderaa is an EFC Champion heavyweight, and Trainer Anthony Paredes is a black belt in Brazilian Jiu-Jitsu.
The day featured many exciting bouts as combatants presented impressive training in sweltering conditions. Winners for each bout are as follows;
BOUTS/WINNER
Matthew Walck
Danya Padura
Vanessa Ochoa
Alex Ayala
Oscar Leal
Christian Love vs. Aaron Martinez-DRAW
Gaby Huerta
Angel Becerra
Tom Telles
Anthony Caraza vs. Angel Becerra-DRAW
Chris Charlie
Michael Hoar
John Tabarez
Christian Latoof vs. Michael Martinez-DRAW
Michael Hoar
Jason Smith
While the capacity crowd was treated to many exciting matches, for owner Grant, the school and the philosophy are about much more than just fighting. "We've been here about 11 years. We spoke with the Torres–Martino Desert Cahuilla Indian Group, and they expressed the need for a facility like ours.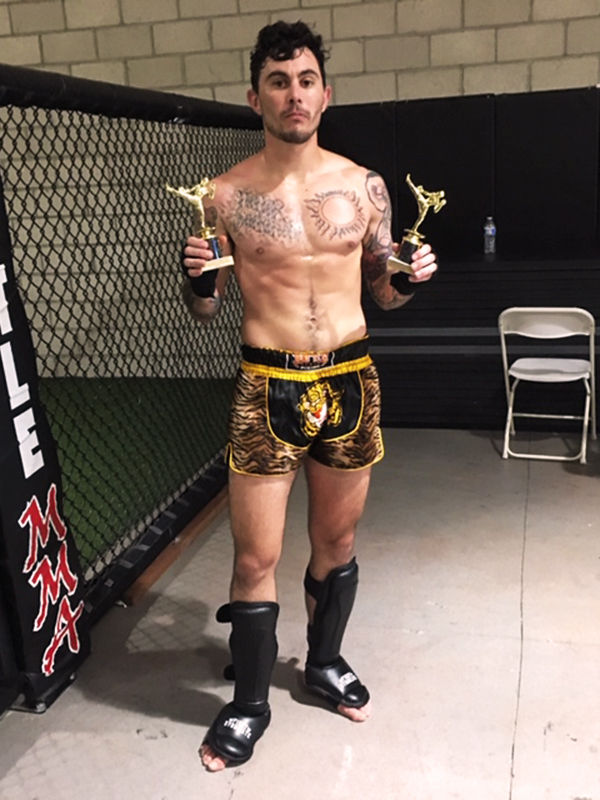 They worked with us to make this happen. We work with youth from the reservation and the community at large to instill confidence, professionalism, sportsmanship, and maturity in our young men and women. Probably 80% of our coaching staff are top-notch professional fighters, and we bring that sort of discipline and respect to our facility and we instill it in our members," said Grant.
Big winners on the day included Michael Hoar (2 trophies), Angel Becerra (2 trophies) and Women's Division winner Gaby Huerta. "We stress that all women and children of all ages are always welcomed here, and we do our best to make them feel at home. This is a family," said Grant. The next event is scheduled for some time in November.
---
For further information Team Quest Athletic Center can be reached at teamquestsj.com, 951 487-2700, or 2181 W. Esplanade Avenue, San Jacinto.