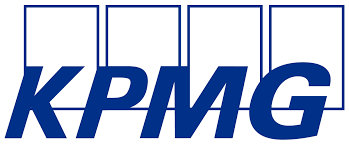 RIVERSIDE (CNS) – The work of a global professional services firm hired nearly four years ago to initiate reforms intended to net lower expenses and greater efficiencies in Riverside County government officially ended today with executives boasting of major savings to the county but emphasizing the need for ongoing leadership to keep reforms on track.
"I genuinely believe the critical issue for you going forward is accountability," KPMG partner Ian McPherson told the Board of Supervisors.
"You have to hold people to the proper performance regime and develop a performance culture."
Netherlands-based KPMG was retained in October 2015 to conduct an audit of public safety agencies to determine where operations were deficient.
At the urging of the Executive Office, the firm's scope of services expanded just over six months later to include hands-on implementation of pilot projects to change the way the Sheriff's and Probation departments, and the District Attorney's and Public Defender's offices, do business.
General government agencies were added to the reformation plan, including the Facilities Management, Behavioral Health and Public Social Services departments.
KPMG's total contract was close to $42 million. However, final outlays cited today showed the aggregate payout totaling $35.2 million.
McPherson and KPMG Government Affairs Manager Bill Zizic told the board that more than 50,000 pages of documents were produced as part of the company's work, culminating in 250 recommendations for changes in policies and practices.
   The Executive Office estimated the firm's efforts yielded $100.9 million in savings — seven-eighths in public safety alone — to the county over the last four fiscal years, including the current one, which ends June 30. Projected future annual savings will likely total $11.5 million, officials said.
McPherson said the County Performance Unit, run by the Executive Office, is vital to maintaining data-driven results.
"There has to be policing of the system, consistency of approach," he said. "Does this policy and department head reflect where we want to be?
Or, are our policies only serving the bureaucracy? Performance is critical."
McPherson said further that clear communication from county leadership is required because "mixed messaging will make people keep their heads down."
"Be consistent in supporting individuals who want to make a difference and add value to the organization," he said.
Board Chairman Kevin Jeffries was a steadfast opponent of the KPMG contract from the outset, believing the money spent on the reformation enterprise should have been allocated to bulking up the sheriff's workforce.
Former Sheriff Stan Sniff also passionately contested the firm's involvement in administrative and line operations, sparking confrontations between him and several supervisors, particularly former Supervisor John Tavaglione.
Sniff gave KPMG a failing grade in 2017 for efforts to reorient patrol operations at the Hemet station, which the career lawman said drove up overtime expenses. However, McPhersona and Zizic said Tuesday that at least one station — Jurupa Valley — had benefited from the firm's efficiency recommendations, improving patrol response times and getting sergeants out of offices and back on the streets.
"We've had a rocky relationship with your team over the last four years," Jeffries said. "But I have to admit, you found what we wouldn't have if it had been left up to us. There's a great deal of transformation underway, and KPMG is part of that transformation."
Supervisor Jeff Hewitt, who was elected last November to fill the seat left open by the retirement of Marion Ashley, acknowledged that he had made KPMG a "whipping post" during his campaign, arguing against the contract expenditures. But he said some of the firm's findings shed light on financial and operational issues important to the county.
Supervisor Chuck Washington said he had been awakened, thanks to KPMG, to how some county agencies operate like "silos," not working toward the common good of the county.
"Unless we follow through on what you have recommended, we will not realize the full potential of the efficiencies you found," the supervisor said.
---
McPherson said KPMG would make itself available to the county for future assistance, in quarterly meetings with the Executive Office, or by phone and email anytime with agency heads. He did not mention the need for retainer payments as part of that assistance.