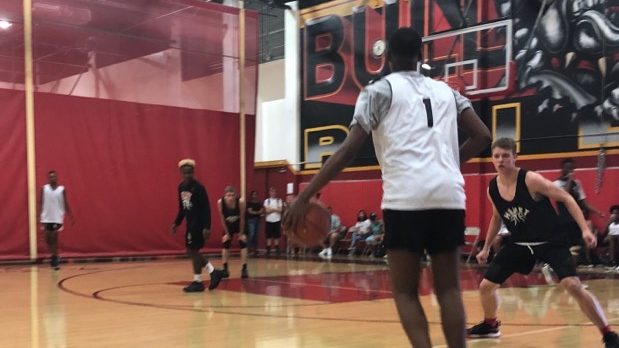 Gametime is a non-profit organization that helps kids continue playing their sport all year long, during summer vacation, they take the initiative to organize and schedule basketball games for the local high schools to work on their game. The players don't see these games as scrimmages or practices, the energy is intense and rivalries that exist during the school year are very much alive during these tournaments. The teams play on Tuesdays and Thursdays at various high schools around the valley, and it costs five dollars to get in to spectate.

On Tuesday evening, June 25th, 2019 the West Valley Mustangs and the Hemet High Bulldogs went at it and showed all the spectators why they are known to be one of the San Jacinto Valley's biggest rivalries. Before the game started, it was all mutual respect between each other. Childhood friends hugged, messed around, and talked about the good all days, up until the whistle blew. Hemet won the tip-off and scored quickly from a Roman Swizek layup. West Valley's Josh Edwards answered back immediately with a bucket of his own.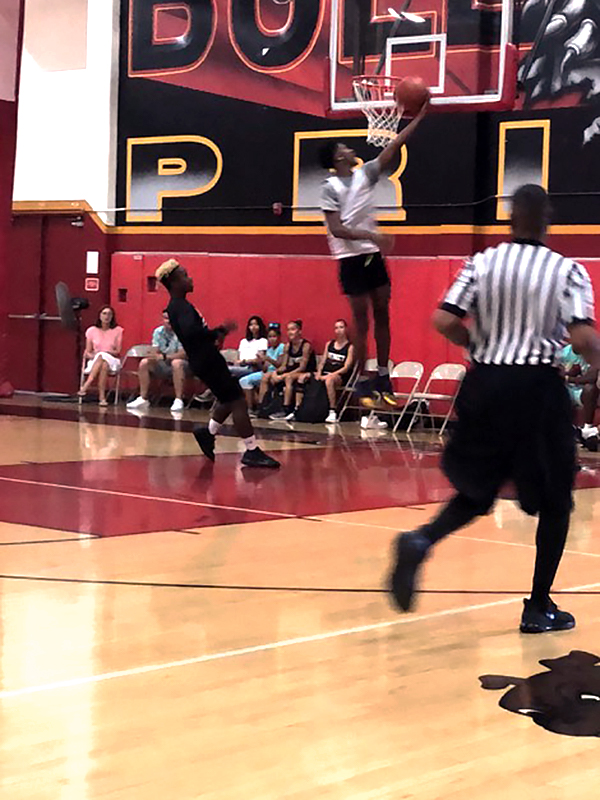 There was a lot of energy at the beginning of the game. The referees had to hand out technical fouls to each team and encouraged them to quit the smack talk and play the game. The momentum started to shift West Valley's way after that moment, and they took a commanding 13 point lead at half time. Hemet's shots just weren't falling that night, so their coach called a timeout and encouraged the team to start attacking the basket, getting put-backs, and fight for rebounds.

The new strategy from Hemet's coach seemed to work, and the Bulldogs started to fight back from their 13 point deficit, West Valley needed to slow the ball down and try to waste as much time of the clock as possible, instead they decided they wanted to keep scoring the basketball and it almost cost them the game. A couple of questionable decision making and missed shots let the Bulldogs get into striking distance. The Mustangs were able to hold on to their lead and squeaked out a four-point victory 49-53.

If you love to watch basketball and are in the mood to watch some really awesome live competition Gametime is hosting a huge tournament this weekend at Tahquitz High School (4425 Titan Trail, Hemet, CA 92545) games start at 10:00 in the morning on Saturday, this is a two-day tournament with over 30 teams showing up to play. There is a $10.00 gate fee to get in, but it is entirely worth every penny.
---

For more local sports updates follow AuthorKyleRaeHeadlee on Instagram, where
I will be posting pictures/scores and scouting reports for our local high school athletes. If you have any questions, I'm always available at VCsportsKyle@gmail.com.