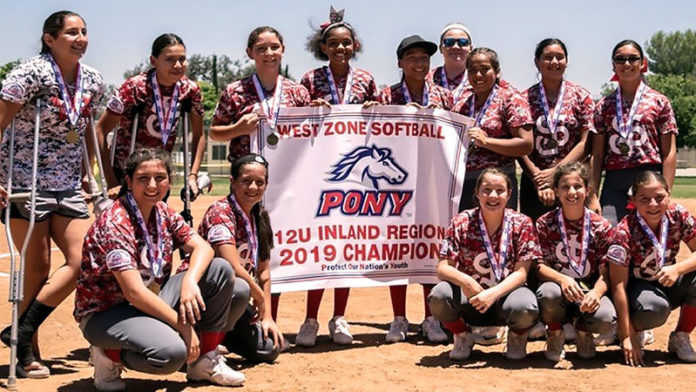 If you ever talk to me about the local sports in the valley, you will know I'm a firm believer that this valley is rich in talent and it just doesn't quite get the same exposure that some other cities across Southern California do. Well, the Valley-Wide All-Star teams sure made a dent in that last weekend with championship performances on the diamond. Our girls 12U Softball team won the Inland Regional Championship with an impressive outing.

Shout out to the 15 girl roster, who played a spectacular tournament even though they were down a player. Players on the Girls Softball team include Avilika Arana, Lucero Barreras, Priscilla Bidriezca, Felicity Bonilla, Kyeyera Cameron, Crystal Devore, Annalise Domenigoni, Jianna Esparaza, Reyna Garcia, Vanessa Garcia, Keilani Macintosh, Ellianna Pasley, Lillian Phelps, Rhiannon Rodriguez, and Miriam Manzo. The coaching staff of this team did an amazing job getting the girls ready to play, a special thanks go out to them from Valley-Wide, Tera Felipe, Rueben Felipe, Keith Brastisax, and Vanessa Felipe.

The 14U Baseball All-Star team got in on the action taking first place in the Southeast Region District Championship, showing all of the spectators that baseball in the San Jacinto Valley is the real deal and when they see our teams showing up to the games they should be scared of us. The boys' roster included 13 players, Ritchie Flores, Steven Felipe, Ethan Medina, A.J. Ledesma, Gino Guiliano, Isaac Estanislao, Jose Gonzalez, Soowut Rodrigues, Dylan LaChappa, Donnelly Felix, Armando Avena, Fernando Ortiz, and Christian Tinoco. Valley-Wide would like to recognize the hard-working coaching staff of the boys' baseball team and thank them for all the time and dedication they put into it. Steve Felipe, Randy Medina, Sarah Ledesma, and Nicolas Ledesma.

Both teams proved last weekend that with hard work and determination you can fight through adversity to become a champion, the players on both All-Star teams get to look at those trophies and remember the great times they had during the season, the sweat of the long hard practices, sore shoulders, tired feet, grueling summer heat, and how it all paid off!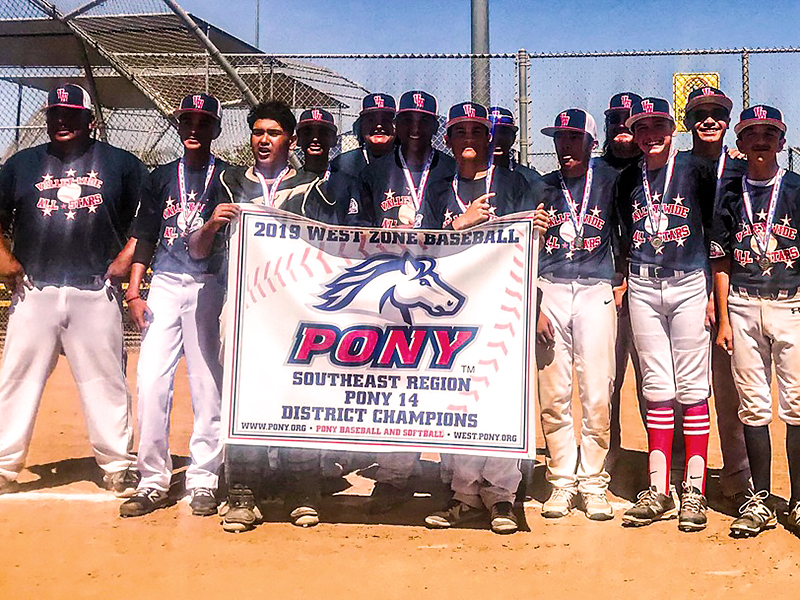 Valley-Wide has proven over the years that it's the number one place to get your kids involved in recreational sports in our local valley, they have a great program backed by many amazing parent volunteers. Valley-Wide does a great job weeding out the bad apples and encouraging the coaches that are there for the kids to come back. Many coaches teach the value of sportsmanship and love to train kids to become champions in everything they put their hands to.
---

Congratulations All-Stars! Keep up the momentum and bring home another trophy! The Hemet & San Jacinto Chronicle salutes you.