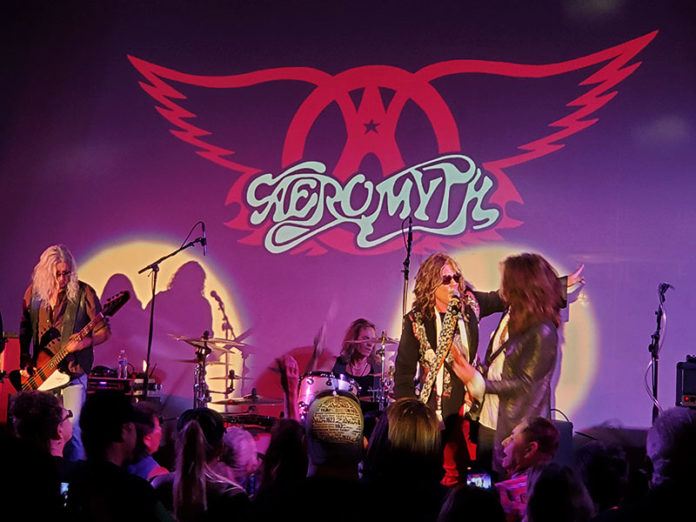 Last weekend's Tribute to Aerosmith brought fans from across Southern California and beyond to celebrate the music of Steven Tyler and Aerosmith. Aeromyth performed a flawless recreation of a high-energy show by the iconic 1970's hard rock band. Even before the band took the stage, fans flowed down to the foot of the stage, to get a close-up look at the band.
After the show, dozens of fans stayed to take photos with the band, raving that this could be the best show ever. But then, that sentiment seems to be a regular reaction at Hemet's popular concert venue.
This show was the band's first appearance at HHT. As usual, they loved the crisp acoustics of the auditorium, the talented tech team that dialed in their soundcheck in record time, and most of all the enthusiastic crowd that clapped and cheered at a thunderous volume from the first song to the last.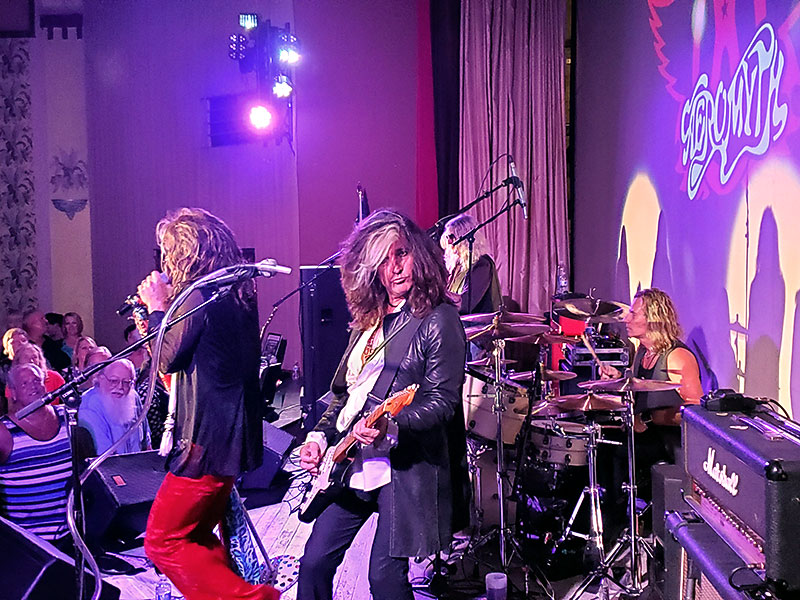 Next up is the Tribute to REO Speedwagon on Saturday, August 3rd. Ridin' The Strom Out will bring their hard-Rockin' show, filled with classic hits like "Can't Fight This Feeling," and "Take It On The Run."
Meanwhile, patrons holding tickets for the canceled Tribute to Tom Petty on Saturday, August 17th, need to bring their tickets to the Box Office. Tickets can be exchanged for the replacement show, a Tribute to Stevie Nicks and Fleetwood Mac by Gypsy. Tickets can also be exchanged for any other show or a refund.
Season Three begins in late August, with:
Tribute to Madonna (8/31)
Tribute to The Beach Boys (9/14)
Tribute to The Eagles (9/28)
Tribute to The Beatles (10/12)
Tribute to Buddy Holly & the Legends of Rock & Roll (10/26)
Tribute to Huey Lewis & the News (11/2)
Tribute to The Blues Brothers (11/23)
Tribute to Styx (12/7)
The country music Friday Nite Live Series continues with:
Young Guns of Country – Tribute to the Superstars of Country Music (8/23)
Tribute to Brooks & Dunn (9/20)
Tribute to Roy Orbison (10/4)
Tribute to Reba McEntire (11/8)
Tribute to Keith Urban (12/13)
Tickets for Tribute Mania and Friday Nite Live shows are $22 presale / $25 day of show. Showtime is 7:00 pm, with doors open at 6:15 pm. Information on all theatre events is available at www.HistoricHemetTheatre.com or by calling the ticket office: (951) 658-5950.